Where the New Retail Space is Being Built (Hint: It's Not in Malls)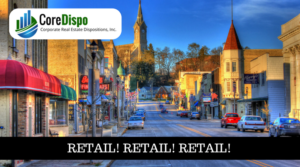 Developers around the US are shifting their focus to "pedestrian-centric" retail space. These new developments aim to create a utopia of life-work balance for young adults, and even some baby boomers looking to try a new, car-less lifestyle.
These projects include walkable complexes of shops, offices, schools, transportation centers, and more. Not only does this create a desirable living situation for residents around the area, but also town guests who find convenience in the accessibility of food and entertainment.

Want to learn more about the mixed-use projects popping up around the country? Check out this article from the WSJ to learn more. https://goo.gl/653xy2
Follow @CoreDispo on all things social media and never miss a beat! More blog updates like this one to come.