Ocean Parkway Real Estate Phenomenon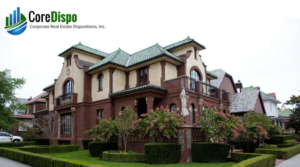 "A teardown or an empty lot can go for as much as $3 million," Have you ever heard of such a thing? Head down to Brooklyn's Ocean Parkway and behold this real estate phenomenon. The majority of these properties are owned by members of the Sephardic Jewish community, who value these properties for their unbeatable proximity to family, schools, and synagogues.
Not only is this real-estate going for multi-million price tags, but families are investing nearly millions in restoring these typically run-down homes.
Learn more about the rising demand for homes on Ocean Parkway, and why houses are flying off the market for top dollar: https://goo.gl/i2QjE7

Follow us on social media to stay up to date on more corporate real estate news!
@CoreDispo