Savills Adds Dispositions Services Headed by Gerard Staudt
Written by
Gerard Staudt
in category
Leasing
The global real estate firm launches dedicated new services to help clients dispose of surplus real estate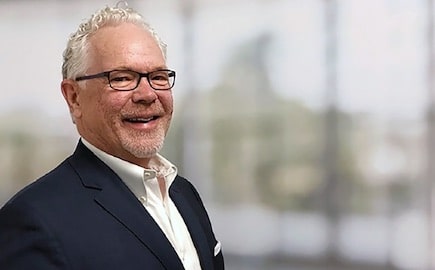 RUTHERFORD, NJ (July 9, 2019) – Savills announced today that it has expanded its portfolio of services and solutions to include a specialization exclusively focused on delivering timely cashflow for clients' surplus real estate primarily through leasing, sales and sale-leasebacks. The firm has hired dispositions expert and industry veteran Gerard J. Staudt as a senior managing director and head of Dispositions, North America.
"Savills focus on key talent acquisitions will largely increase our global capabilities," said Adam Petrillo, senior managing director, head of Industrial Services. "Gerard's 30 years of experience dedicated to global clients' surplus real estate aligns well with Savills pedigree and our vision of offering the most well-rounded real estate consultation and services to our clients."
Staudt has led 4,000 transactions, totaling 50 million square feet and exceeding $8 billion in transaction value. Prior to Savills, Staudt most recently served as president of CoreDispo (Corporate Real Estate Dispositions, Inc.) where his team was 100% focused on surplus real estate disposition transactions. Before CoreDispo, he founded and led global dispositions at Johnson Controls' GWS/CBRE, served as vice president of Asset Management at Citibank Real Estate, assistant vice president at Nippon Life Insurance Properties and director of Leasing at First Winthrop Properties where he repositioned, leased and sold real estate. He began his career as a leasing broker at Cross & Brown in Manhattan.
"Savills continues to grow by making investments in niche areas that have broad client appeal, which will open doors to better serve more global accounts," said Staudt. "With the new Dispositions offering, a Savills team solely focused on surplus real estate will help clients solve issues and achieve targeted cashflow efficiently."
Staudt's arrival further expands the firm's capabilities and expertise in the North American commercial real estate market, including opening a new Connecticut office. Following the company's recent name change and rebranding in March, Savills has opened a new office in Nashville, strengthened its global retail division in the mid-Atlantic and Toronto, Canada markets.
Staudt holds a Bachelor of Arts in economics from Saint Michael's College. He is an active member of CoreNet Global.