Our Story
TEAM
OVER 25 YEARS – LASER FOCUSED ON DISPOSING EXCESS REAL ESTATE
CoreDispo leads its expert advisors, veteran real estate consultants and local brokers, and builds the best "fast-responding" team to support each assignment and deliver on time. The President of CoreDispo, Gerard Staudt, has 25 years in marketing, leasing, sales, sale leasebacks and disposing of excess corporate real estate. He has implemented thousands of efficient disposition marketing campaigns and closed transactions totaling over 50 million square feet, establishing accurate pricing and timing expectations, and focusing on guaranteed results.
Mr. Staudt believes in diligence and persistence – coupled with the best strategic plan – to achieve the set goals of each assignment and "get it done" on time and at a price point that exceeds expectations for clients.
Gerard Staudt, President – CoreDispo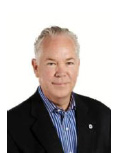 You can trace CoreDispo's leadership success in corporate real estate dispositions back to the spectacular turnaround of distressed assets during the collapsed commercial real estate market in the 1990's. We leased and sold challenged corporate real estate with Nippon Life Insurance and Citibank; estimated market value at $10 Billion.
To save itself, Citibank applied a different approach. Citibank took properties back from its defaulting customers through foreclosure and created Citibank Real Estate (CRE). 300 CRE experts focused exclusively on creating value from troubled commercial real estate throughout the U.S. At the time, Gerard Staudt was leading asset management of major U.S. properties for Nippon Life Insurance. CRE recruited Gerard, now the President of CoreDispo, to transform CRE properties from "failing, vacant and foreclosed" to "leased, stabilized and sold."
By 1999, with Gerard serving as Vice President of Asset Management, CRE had created unprecedented U.S. commercial real estate value through CRE's massive Realty Recovery Plan. 300 major corporate properties which some estimate value at over $6 billion, were repositioned, leased and sold. Citibank stock, which had been in trouble and at $9 per share when CRE began, soared to an astonishing $143 per share.
As its mission was achieved and CRE was winding down, Gerard was introduced to the founders of United Systems Integrators Corporation (USI), an Inc. 500 corporate real estate services firm representing Fortune 100 companies with challenging surplus corporate real estate. USI corporate clients were seeking assurances that their surplus real estate disposition goals would be met on time. USI recruited Gerard to create and lead the only group in the world to focus 100% on the disposition of corporate surplus real estate.
In 2005, with Gerard as junior partner, USI sold to Johnson Controls for $80 million and rebranded itself as Global WorkPlace Solutions (GWS), where Gerard grew the disposition business from U.S. based to global. In September 2015, with Gerard heading its global Dispositions business, GWS sold to CBRE for $1.5 billion. The following year, Gerard founded CoreDispo. CoreDispo will continue his life's work, consulting and disposing of global excess corporate real estate on time and within its client's financial targets.


Paul Fairleigh – Senior Director, Transaction Management and Business Development

Paul is responsible for new business and client development, creating and executing on numerous strategic initiatives at CoreDispo.  He has extensive experience at the national and international level, solving complex business challenges and creating innovative solutions for his clients.
At CoreDispo, Paul oversees client transaction management needs and is responsible for marketing our client's surplus real estate and acquiring new clients through relationship building and networking.  With significant experience at large international companies, Paul has developed laser-focused capabilities that enable him to achieve immediate results.   Leading complex teams comprised of multiple stakeholders as well as external service providers, Paul is known for his ability to set clear and achievable strategic goals, build consensus across the functional organization and flawlessly deliver against the business plan. 

Paul holds a Master of Business Administration (MBA) with a focus in Marketing from the University of Houston – Clear Lake, and a Bachelor of Science (BS) in Advertising from the University of Texas at Austin.


Additionally, he held leadership positions at the corporate level within the retail bank, representing the insurance group on a cross-division sales task force, and he spearheaded the internet development team for the card group.


Successes:
Paul began his career in advertising at Ogilvy & Mather Direct on the American Express account where he developed foundational skills in direct marketing, client relationship management and consultative sales.
At MasterCard, Paul created a new business model which he successfully introduced in the Latin American region, resulting in $10 million of incremental dollar volume (new premium) in the first year. 
Paul's career advanced in product management and marketing at JPMorgan Chase, where he managed a $380+ million insurance P&L, the largest in the Chase Insurance Agency. 
Alexander Chaves, Associate Director – Transaction Management

Alex is responsible for our clients' transaction management and market data. He is responsible for marketing our client's surplus real estate and acquiring new clients through relationship building and networking.

Through his experiences at Nielsen, The Borgen Project, and the Inter Press Service UN Bureau, Alex has built a proven record of effective writing and interpersonal communications. Alex is a valuable asset to our clients; delivering surplus real estate transactions with on-time and better-than-planned-pricing recovery.

Alex is a communications professional adept at developing highly effective marketing and communication plans including social media, press releases, news articles, and global newsletters. Alex is highly proficient in fostering relationships with target audiences to ensure the success of strategic communication campaigns. Alex is bilingual in Spanish and English.

Alex has a Master of Arts in Global Media and Communication Studies from the University of Bridgeport, and a Bachelor of Arts with a major in Spanish and minors in French and Communications from the University of Connecticut.
His 23 years of experience includes specializations in market research, sales campaigns, and closing gaps in aggressive targets to drive solutions on time and at better than target pricing/values.


Rimon Chowdhury, Manager – Healthcare Solutions

Rimon is responsible for transaction management, transaction savings solutions, and the development of CoreDispo's healthcare-focused marketing strategies. Rimon continues to expand the services CoreDispo offers to clients by creating real estate transaction savings, as well as developing new healthcare-related clients.

Rimon generates leasing and sale prospects for our clients and CoreDispo. He is currently delivering Transaction Solutions focused on the medical and dental sectors. Rimon is a key asset in strengthening Core Dispo's services with organizations like Darien Integrative Medicine, IMS Health, Johnson Controls, The MacArthur Foundation, Davita and MetLife.

Rimon has a diverse background in business development and construction management. Rimon grew up in Norwalk, CT and will receive his next degree from the University of Connecticut in Economics and Business Fundamentals.


Katie Reilly, Manager – Digital Marketing

Katie oversees and manages CoreDispo's digital marketing efforts through multiple social media platforms and the CoreDispo company blog.

Katie employs her extensive knowledge of digital marketing and graphic design to target potential prospects for our clients' surplus real estate, as well as to grow CoreDispo's digital brand through content marketing.

Katie has successfully led a diverse range of marketing campaigns with companies and industries in both B2B and B2C promotional marketing.

Katie is well respected for the extraordinarily effective work she does for our clients and CoreDispo. Katie's next degree is in Marketing and Advertising at the University of Delaware.


Alex Jeffrey, Manager – New Business Development

Alex applies his extensive knowledge of real estate and sales to expand CoreDispo's solution services for our clients. Alex is well respected for his extensive knowledge in repositioning real estate leasing and sales for maximum possible value through his experience and relentless persistence

In addition to providing CoreDispo's first-class global service to our clients, Alex is a licensed real estate agent in the state of Rhode Island. Alex will receive his next degree from Fairfield University with focused studies in Information Systems and Data Analytics.


Our Team Advisors and Partners
CoreDispo has strong relationships and working experience with leaders from global corporate real estate. We recognize that every real estate market and every site requires a team of responsive, connected and knowledgeable experts. CoreDispo partners with industry experts who bring market-based knowledge and experience to every assignment:
Brokers
Consultants
Design and Construction
Developers
Dilapidation
Engineers
Environmental Professionals
Financial Planning
General Council
Human Resources
HVAC
Irrigation and Water Retention
Land Surveyors
Lawyers
Lease Administration
Leasing and Landlord Experts
Local and Global Economic Development and Incentive Experts
Local and Regional Government Authorities
Local Contractors
Market Research and GIS
Marketing and Branding
Project Managers
Roofing and Window
Security
Sound and Vibration
Space Planners
Strategic Consultants
Subdivision Experts
Tax
Technology
Utility Experts